Hddriver News is a small Android app that provides information on your HDDRIVER license and optionally receives push messages about updates and other news on HDDRIVER. In addition you can send support requests with it.
Hddriver News requires Android 6.0 (Marshmallow) or higher and is available for free on Google Play. Just search for "hddriver". Record breaking download figures are rather unlikely ;-).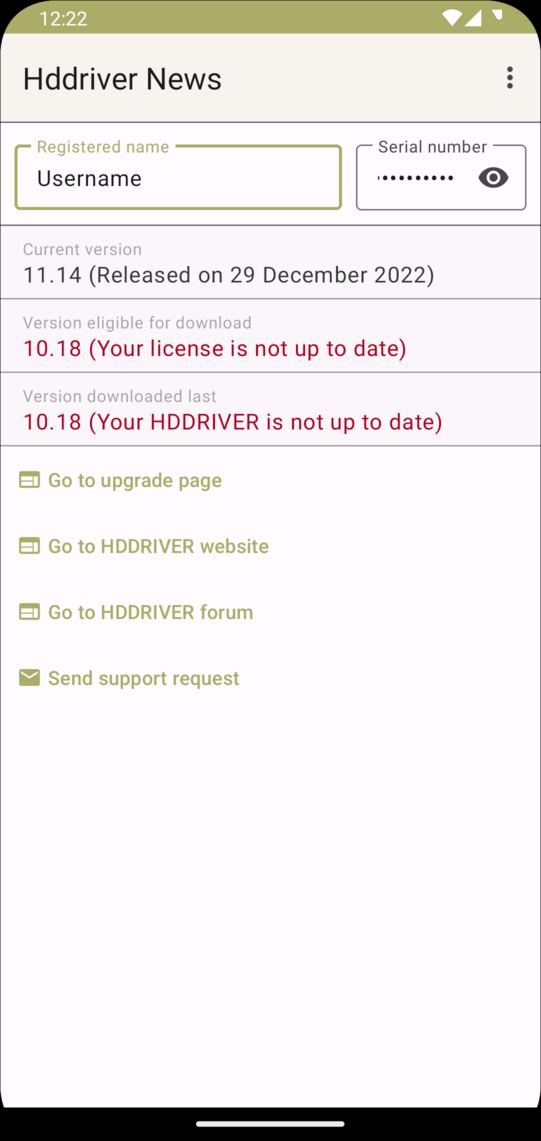 News on HDDRIVER can also be obtained via RSS and Atom feeds or by subscribing to the Announcements channel of the HDDRIVER forum.
Users who are interested in participating with the beta test of Hddriver News please send me an email with their license data (name and serial number), and with their email address registered with Google Play. This is required in order to install beta versions via Google Play.